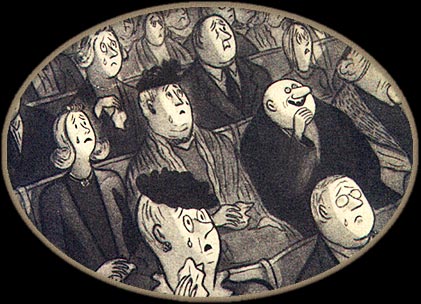 Welcome, welcome. Do you enjoy the darker side of life and music, yet tire sometimes of the pretentiousness, the melodrama, and the fangs? You've swept dashingly into the right place, then. Park the hearse, rearrange the dead roses atop the dashboard, and hop out.
Relax and browse through the irreverently agnostic musings of your host. Create a Darkly Gothic Poem. Have your orthodontic needs attended to by Benjamin Black, Gothic Dentist. Or go have a bite at Sarco's Blood Bar & Grill, then unwind with a cocktail in the ultra-swingin' Dead Lounge.

A few words by and about your host: an introduction to Polarbeast's general views, a couple of agnostic rants, gothic humour, bad poetry, and perhaps a couple of recipes when the fit takes him.

Use the Goth-O-Matic™ Poetry Generator to create your very own Darkly Gothic Poem! Express your inner abyss of pain and angst! Convey your suffering in a morbid opus that will rival the deepest, darkest works of real goths!

Does your mouth suffer from the stench of the grave? Do you have a difficult time finding a dentist you can trust, who's open late? A service to the darker populace, Dr. Black is here for all your orthodontic needs.

A few other places that possess the irreverence to treat gothdom with a tongue-in-cheek attitude without getting pierced by the fangs. Enjoy. Be perky if you must.